THE REGENERANT COLLECTION - NATURAL SKIN REGENERATION WITH SOYBEAN EXTRACT
The products of our REGENERANT collection are formulated with a unique soybean extract that promotes cell renewal and regenerates the skin. It provides optimal nutrition for rough, stressed and worn-out skin.
SOYBEAN EXTRACT 
Natural Strengthening of Cell Membranes
---
SOYBEAN EXTRACT FOR ROUGH AND STRESSED SKIN
Your face feels tight and dry, is prone to redness and moisturizers are soaked up within mere seconds? Your skin is stressed and easily irritated by environmental triggers. The REGENERANT collection pampers your face with an extra portion of the finest ingredients for effective skin regeneration.
The natural active ingredients from soybeans strengthen the cell walls thus counteracting premature aging by preventing harmful substances from accumulating in cells. The soybean extract is combined with our Celumer Marine Extract – an exceptionally effective symbiosis that allows the soy actives to penetrate into the deeper layers of the skin, where they produce their beneficial effect. As the REGENERANT line contains a lower-than-usual concentration of the Celumer, the products are perfect for all who are new to the world of high-performance skincare and are looking for more gentle 'anti-aging starter' products.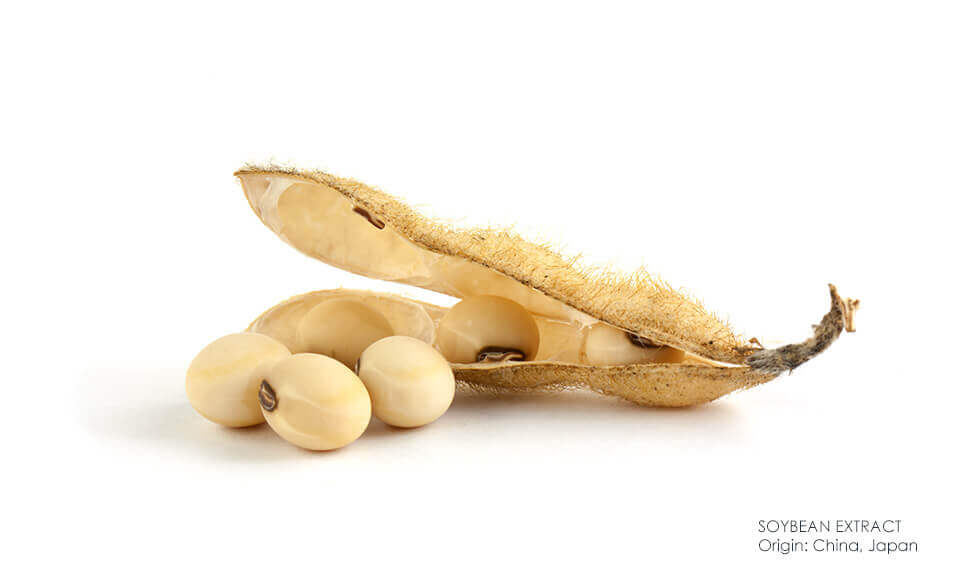 PERFECT CARE FOR ROUGH, STRESSED OR WORN-OUT SKIN
Soybeans are rich in isoflavones – an organic compound that protects the skin like a shield, combats hormonal skin aging and stimulates the body's own collagen production by up to 53%! A significant factor, since collagen is the most important structural protein in our body that gives the skin its firmness and elasticity. Beyond that, soybeans also contain lecithin, which is essential for maintaining healthy cell walls. It prevents the cells from becoming brittle and protects them against harmful environmental factors. In combination with our Celumer Marine Extract, lecithin and isoflavones can perform true miracles: They stimulate cell renewal and enhance the growth of strong, regenerated skin cells. The skin gets all the nutrients it needs, becomes visibly smoother and suppler and ultimately increases its protective barrier as well as self-defense mechanism. This makes the REGENERANT collection an ideal choice if you have rough skin patches or have been using the wrong products for your skin. It is also a great anti-aging starter product if you are new to our high-performance skincare.
Studies have shown that soya extract boosts collagen production and skin regeneration. As a result, aged and damaged skin cells can regenerate or repair themselves and regain their natural firmness – for smoother, softer and noticeably firmer skin.