Philosophy & Values
MARINE COSMETICS IN PERFECTION
Thanks to 40 years of experience, we have advanced from being a pioneer to becoming a leader in marine cosmetics. In order to stay at the forefront of innovation whilst continuing to meet the highest expectations, we combine high quality standards with scientific curiosity and traditional values. The continuous enhancement of our product range, the use of natural raw materials from the sea and our commitment to social and environmental responsibility throughout our production and supply chain are especially important to us.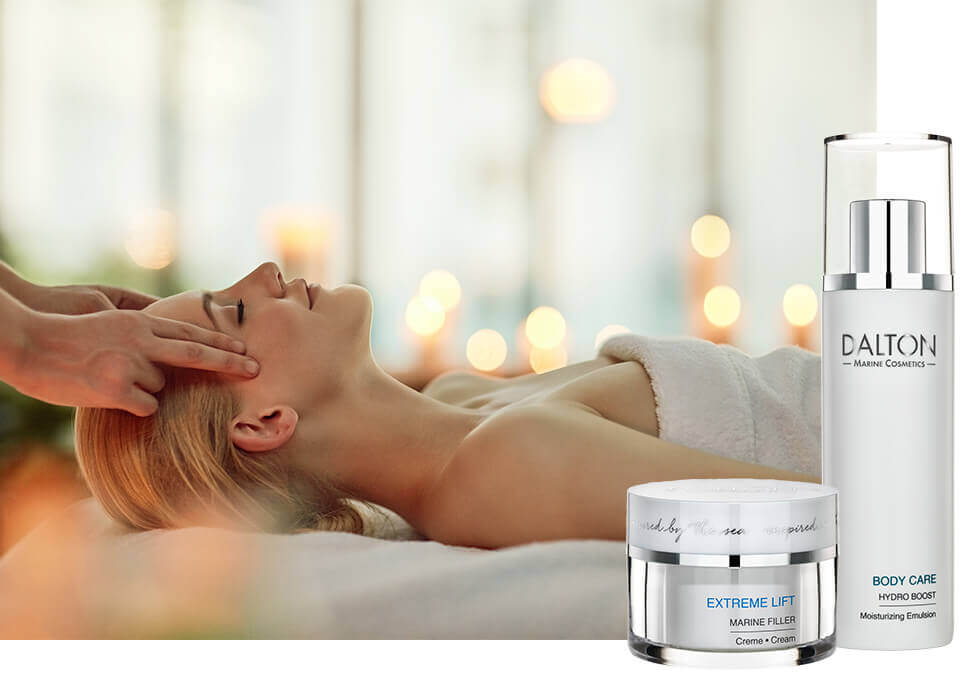 Individual Solutions for Every Skin Type
Each of our products and treatments has been developed for a specific skin type or concern and forms part of our comprehensive product range. We attach a lot of importance to the choice of our marine ingredients, which are of natural origin and cultivated in a sustainable way. During the development process we pay particular attention to the tolerability of our skincare and its maximum efficacy.
In order to get a competent product recommendation and to find the best product for yourself as quick and easy as possible, we recommend using wherever possible one of our authorized beauty salons. Our beauticians combine the right skincare products for your skin condition with innovative products from the DALTON Professional Care line.
Continuing Improvements
To get the best long-term results, we have to analyze the latest results of international research and development regularly and have to continuously search for the best and most innovative ingredients. In this regard we always make sure to avoid problematic ingredients in our new product developments, as well as remove them from existing formulations. For instance, we have long moved away from using plastic microbeads in our products. As a provider of marine cosmetics, that was naturally a matter particularly close to our hearts.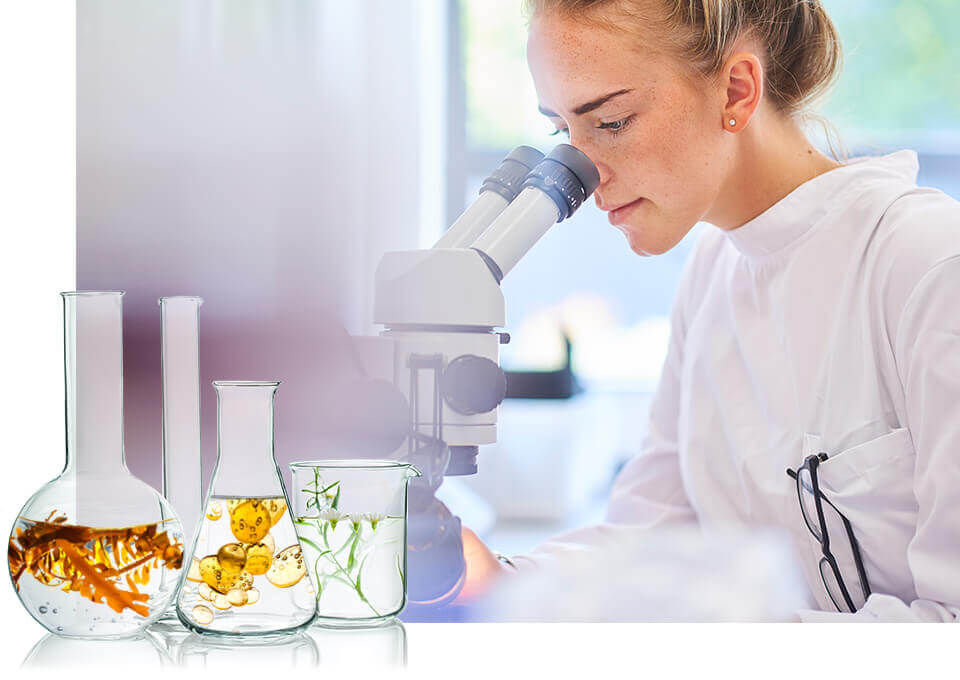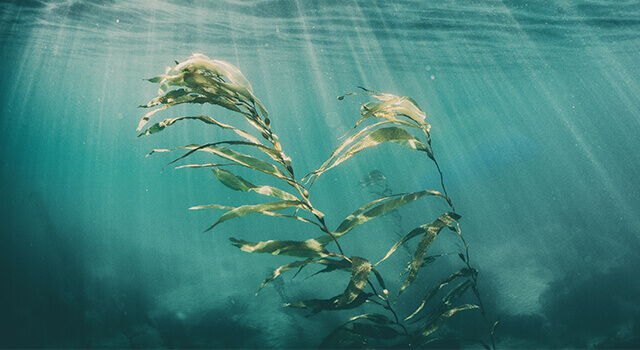 Natural Raw Materials from the Sea
Furthermore, it is very important to us that our marine ingredients and other raw materials, like e.g. palm oil, come from sustainable sources. In response to recent concerns, we have decided to use only certified palm oil from sustainably managed sources (so-called "mass balance certificates") in our new product developments.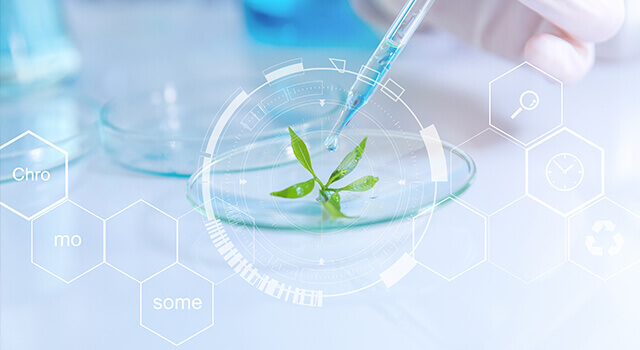 No Parabens and PEGs
We are also taking a new approach to additives such as preservatives and emulsifiers. We always strive to develop products that are not only highly effective, but are also stable and safe. That is why our new product developments are free of ingredients like parabens or PEGs.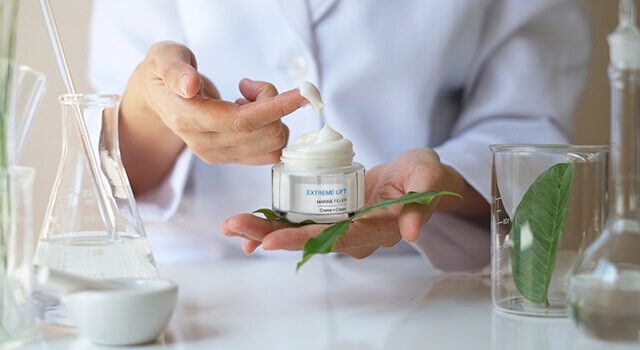 No Animal Testing
As a matter of course, our products are not tested on animals and we are committed to using raw materials that have also not been tested on animals. As a provider of professional skincare products, we have a large pool of test persons that we rely on to document the efficacy and tolerability of new product developments.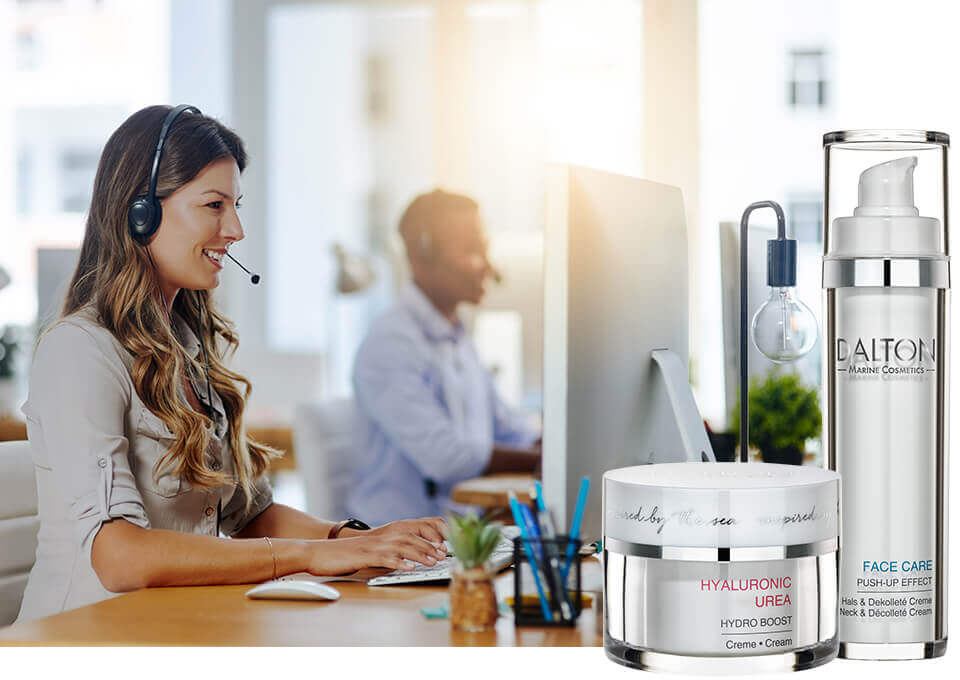 Highest Quality – Made in Germany & Best Service
We have established high standards along the whole supply chain ensuring constant high quality of all our products. On the basis of handpicked raw materials, our products are produced in Germany using the most modern process technology in accordance with the Good Manufacturing Process (GMP). Keeping in line with modern economic principles, we have optimized our logistics and intermediate storage of products, to maintain high turnover rates and ensure that our products are always fresh.
To make your shopping experience with us as joyful as possible, we want to provide excellent service! We want you to have fun browsing and shopping in our DALTON shop. That is why we emphasize exclusive design, an intuitive and user-friendly system and personal consultation. You can call us at +6012 6782618 (Mo - Fr from 08:00 a.m. – 05:00 p.m.) or use our Contact Form to submit suggestions and wishes or to ask for advice.
We are happy to help you!
Social Responsibility
As DALTON continues to thrive and expand internationally, we are very much aware of our growing social responsibility in today's globalized world. To honor this responsibility, we support various charitable initiatives and organizations, both regional and global.