Dalton Product Finder
Not sure which products are right for you and your skin type? Our DALTON Product Finder is a quick and easy way to find out. Of course, you can also use our chat or call us at +6019 517 0983, 8.00 a.m. to 5.00 p.m.
What is my skin type? Determine which skin type you have and which products suit your skin best.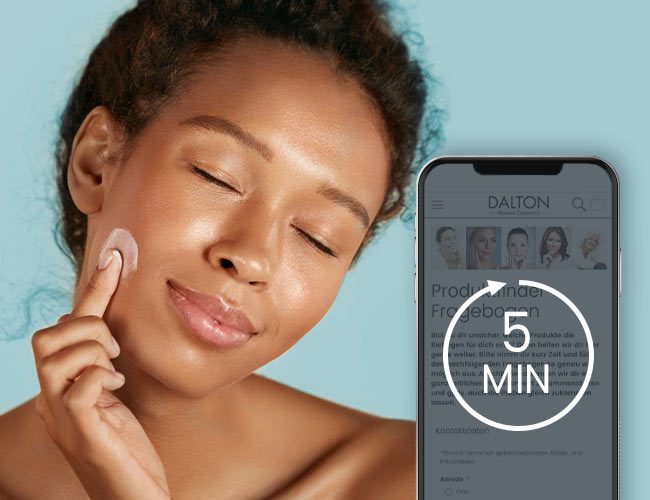 Take 5 minutes to fill out our DALTON Product Finder Questionnaire and our professional skincare specialists will give you a personalized product recommendation. 
You want to find out which DALTON collection fits your needs best? View our Collections Advisor for more information. 
Discover our bestsellers! Our most popular products for every skin type and need.