---
HYDRATION BOOST - 
Hyaluronic Acid & Urea
POWERFUL DUO FOR DEHYDRATED DRY SKIN
---
Our HYALURONIC UREA collection combines three high-performance ingredients to hydrate the skin and smooth wrinkles: The Celumer Marine Extract and the powerful moisturizing agents hyaluronic acid and urea. Its unique structure allows the Celumer Marine Extract to penetrate deep into the skin, where it delivers its anti-aging benefits and supplies the skin with vital nutrients.
At the same time, it carries short-chain and long-chain hyaluronic acids and urea – the key ingredients of our HYALURONIC UREA collection – into the deeper layers of the skin, where they provide continuous moisture thanks to their water-binding properties and protect against dehydration.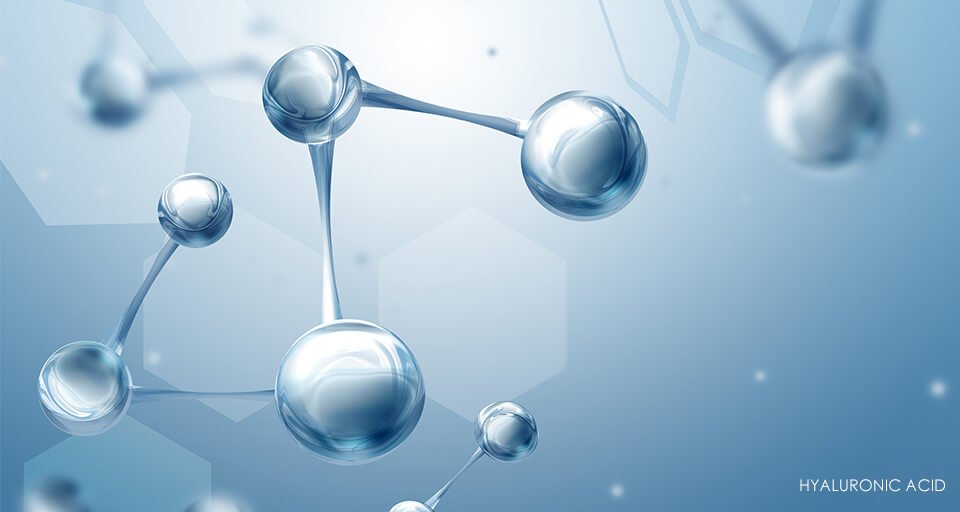 BENEFITS OF UREA AND HYALURONIC ACID FOR SKIN
Hyaluronic acid is capable of holding many times its own weight in water. The combination of short-chain and long-chain hyaluronic acids ensures that not only the skin's surface, but also the deeper layers of the skin are fully hydrated. Urea is another ultra-hydrating skincare ingredient. It strengthens cell connections, which helps the skin to retain its moisture. Furthermore, urea makes the skin feel extra firm and plump. These powerhouse ingredients make the HYALURONIC UREA collection ideal for dry dehydrated skin.
HYALURONIC UREA - 
Anti-Aging Hydrating Skincare

DEHYDRATED DRY SKIN - Skincare with Hyaluronic Acid
Hyaluronic Acid Products with Anti-Aging Benefits for Dry Skin
The HYALURONIC UREA collection combines intense hydration with a long-lasting anti-aging effect – to address the specific needs of dehydrated, dry skin.
Amazing Benefits of Urea and Hyaluronic Acid for Dry Skin
While hyaluronic acid infuses the skin with vital moisture, urea helps to retain the moisture within the skin. In addition to this duo of moisturizing ingredients, the products in our HYALURONIC UREA collection are additionally enriched with the Celumer Marine Extract. It penetrates deep into the skin, where it delivers its powerful anti-aging benefits. It is the perfect combination of active ingredients to hydrate skin and retain its natural moisture.
Choose Your Moisturizer: Cream or Emulsion?
The rich HYALURONIC UREA cream with anti-aging effect provides an instant boost of hydrating, while replenishing the skin's moisture reservoirs and smoothing fine lines and wrinkles caused by dryness. The super-hydrating anti-aging emulsion has a lighter texture that absorbs quickly and offers instant freshness. Its non-greasy texture makes it ideal for the summer months. The concentration of active ingredients and their skin-plumping and hydrating effect is identical in both moisturizers.
Hyaluronic Acid Serum to Combat Wrinkles Caused by Dryness
Our HYALURONIC UREA anti-aging serum maximizes the hydrating effect of the cream and emulsion. It quickly replenishes the skin's moisture reservoirs and leaves a plump and fresh complexion. The fragrance-free hyaluronic acid serum is our secret weapon to combat wrinkles and dry, dehydrated skin. Its gentle, non-irritating formula is also suitable for sensitive skin types.
Hydrating Anti-Aging Ampoules
Our line-reducing HYALURONIC UREA anti-aging ampoules give instant freshness to dehydrated, dry skin. They can be used once a week or daily as an intensive treatment over a couple of days to hydrate the skin from the inside out. Highly-concentrated active ingredients provide a visible plumping effect – ideal for special occasions where you would like to shine with a fresh and radiant complexion. They are also an effective remedy for fine wrinkles caused by dryness.