BODY CARE - Products for All Skin Types

Your skin is a sensitive organ that needs to be treated right. The ideal body care routine is different for every person – that is why you need to understand your skin type before you buy any product. Do you have normal skin, dry skin or sensitive skin? It can be quite hard to find products perfectly suited to your skin type and the season. Here is a quick overview of all our body care products to help you make the right choice.
Anti-Aging Universal Care for all skin types
Our universal body care products replenish your skin with the highest quality ingredients, including our unique Celumer Marine Extract for a powerful anti-aging effect.
UNIVERSAL CARE
Anti-Aging Body Care for All Skin Types
---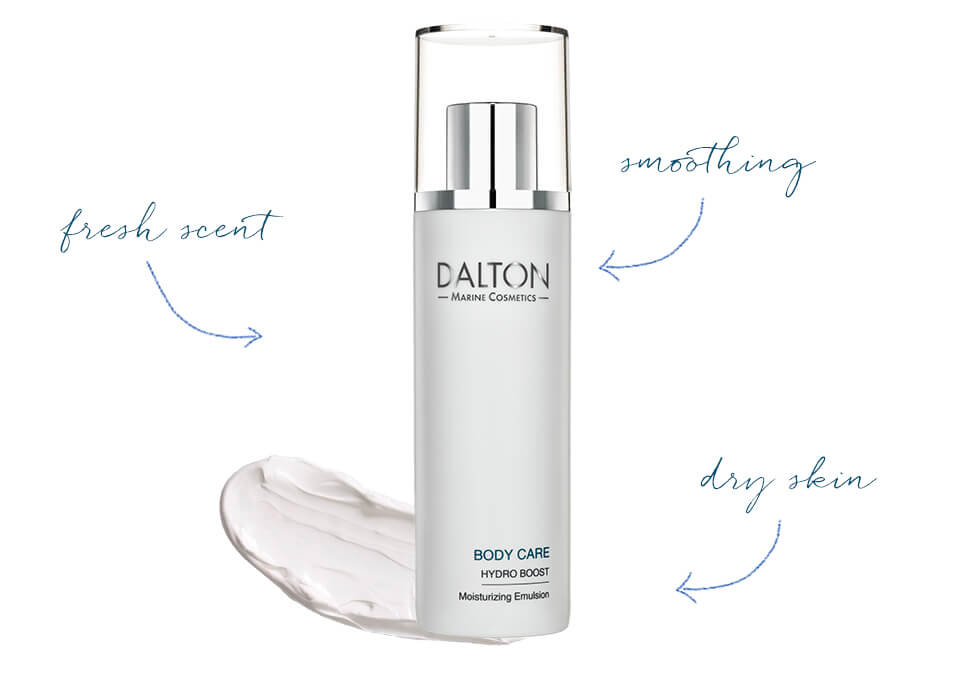 BODY CARE Moisturizing Emulsion
For Dry Skin
Soft body lotion with a fast-absorbing formula and a fresh scent, for dehydrated, dry skin. Its light, creamy texture hydrates the skin and leaves a fresh and moisturized feel, thanks to the moisturizing ingredients hyaluronic acid and urea and our anti-aging Celumer Marine Extract.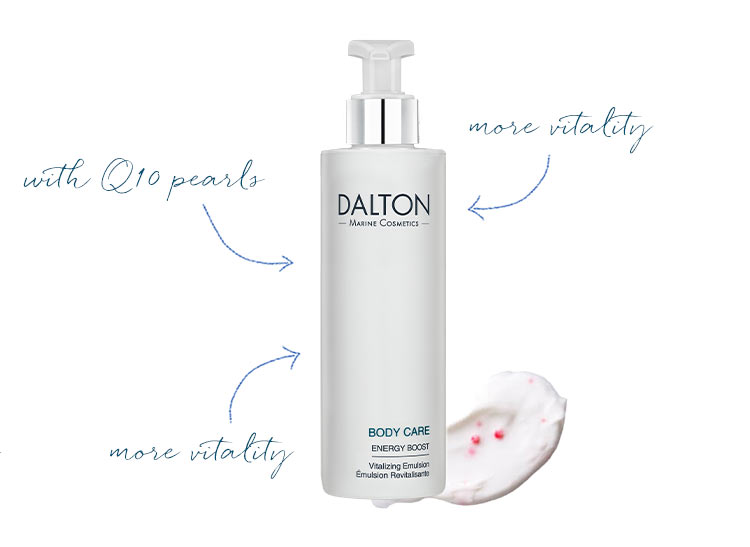 BODY CARE Vitalizing Emulsion
For Dull and Tired Skin
This body lotion contains pearls of Q10, a coenzyme naturally produced by the body which improves the cell metabolism, promotes cellular energy production, smooths the skin and protects the skin cells from damage. Perfect to replenish and revitalize stressed and tired skin.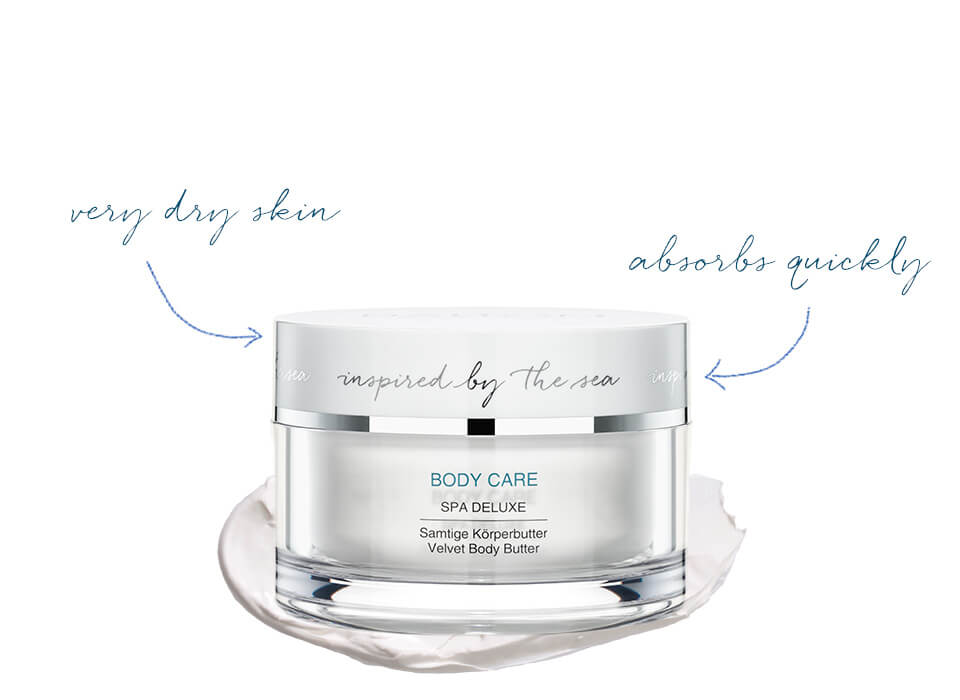 BODY CARE Velvet Body Butter
For Very Dry Skin
This Body Butter with an extremely rich and luxurious formulation makes your skin feel moisturized and velvety-soft, without leaving a greasy film. Cupuacu butter, mango butter and shea butter provide a pleasant fruity scent. The Body Butter nourishes and softens even very dry patches of skin, which makes it perfect for the winter or if you have very dry and thirsty skin.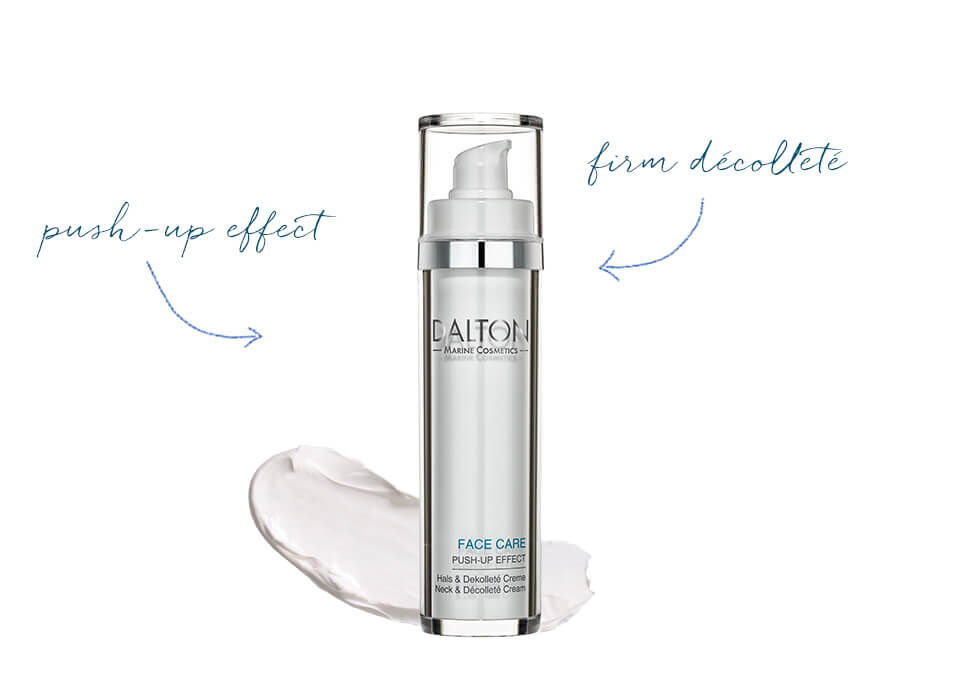 UNIVERSAL CARE Neck & Décolleté Cream
For Neck and Décolleté
Our fast-absorbing Neck & Décolleté Cream has an excellent smoothing and firming effect on the neck and décolleté area. The cream gel absorbs quickly and replenishes the skin with nutrition and moisture. Formulated with our Celumer Marine Extract and plankton extract, to keep the skin firm and smooth and to combat side-sleeper wrinkles on the décolletage.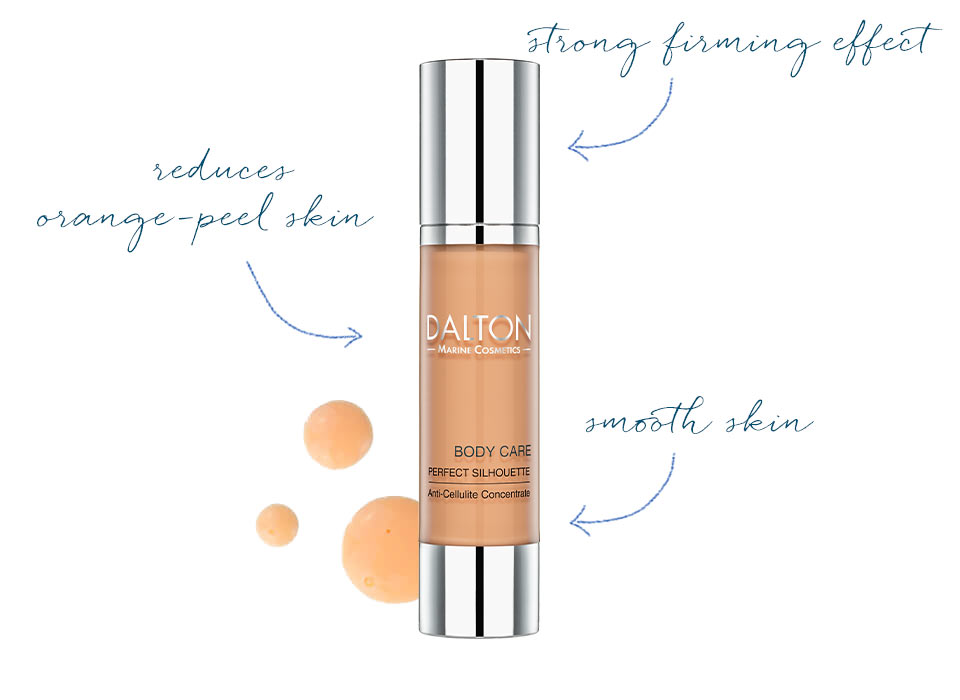 BODY CARE Anti-Cellulite Concentrate
For Skin Prone to Cellulite
Our Anti-Cellulite Concentrate works to firm, tone and tighten the skin and reduce that unsightly orange-peel appearance. The fast-absorbing formula with our Body Contouring Complex and the Celumer Marine Extract prevents the formation of cellulite. Regular use of the Anti-Cellulite Concentrate in combination with exercise and a healthy diet leads to the best results.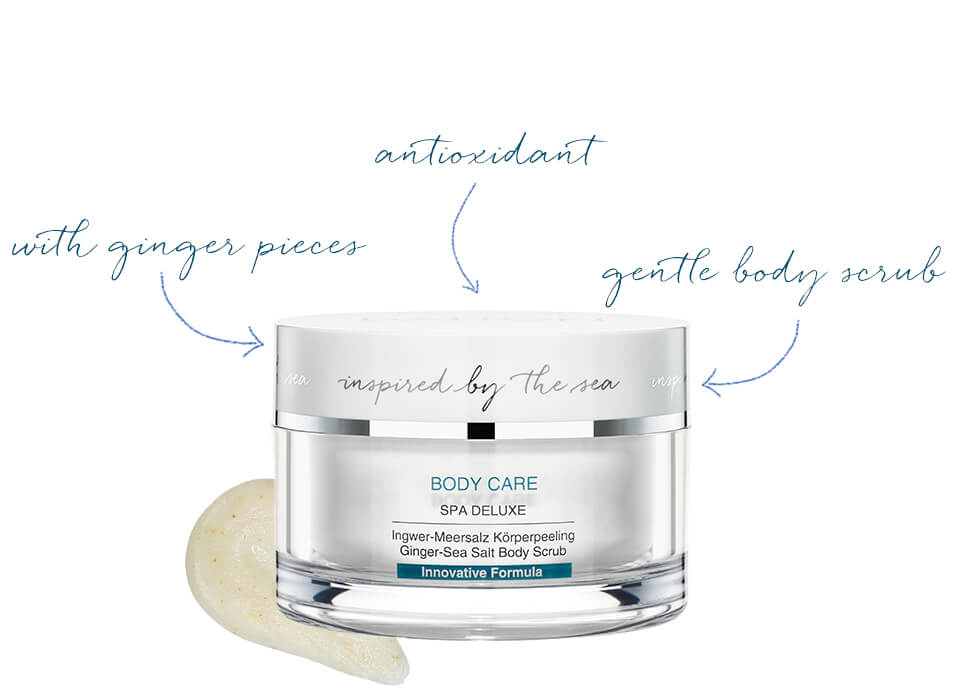 BODY CARE Ginger-Sea Salt Peeling
For all skin types
The Ginger-Sea Salt Peeling is a 2-in-1 body scrub that exfoliates and moisturizes the skin. Nourishing peach kernel oil, sunflower oil, jojoba oil and almond oil hydrate and soften the skin, while refreshing ginger pieces and sea salt exfoliate the skin in a natural way without being too harsh or abrasive.
Body Care for Specific Skin Concerns
Sometimes, normal body care products are not enough. If your skin is damaged or if you suffer from skin conditions like eczema and psoriasis, you need special products to normalize your skin.
NATURAL CORRECTEUR 
Body Care for Damaged Skin
---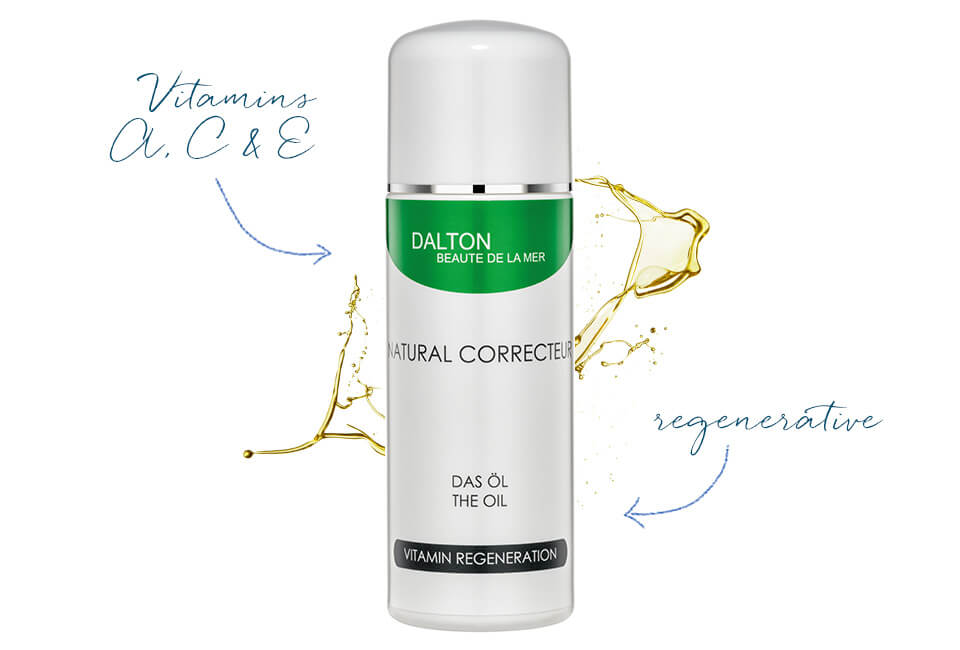 NATURAL CORRECTEUR The Oil
For Damaged and Hyperkeratotic Skin
Hydrophilic body & massage oil with vitamins A, C and E to regenerate damaged skin. Ideal to treat scars and to prevent pregnancy stretch marks. Can also be used to combat a dry and flaky scalp. Tip: Add a few drops of the oil to your bath water.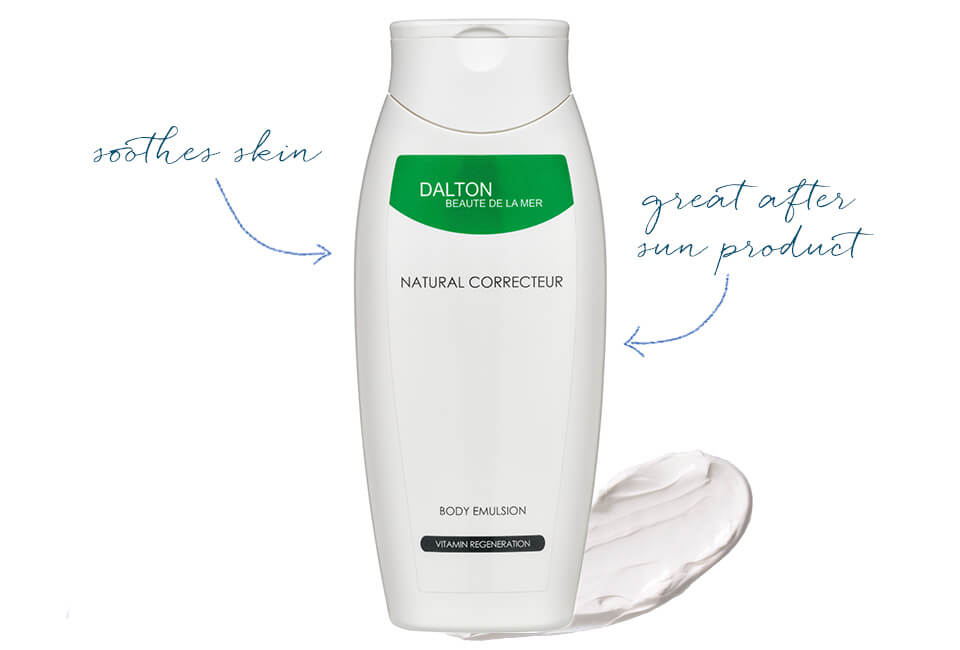 NATURAL CORRECTEUR Body Emulsion
For Damaged and Hyperkeratotic Skin
Regenerative Body Emulsion with vitamins A, C and E that hydrates the skin and strengthens the connective tissue. It is quickly absorbed, leaving the skin feeling incredibly smooth and soft.
JORDAN
Body Care for Skin Prone to Eczema
---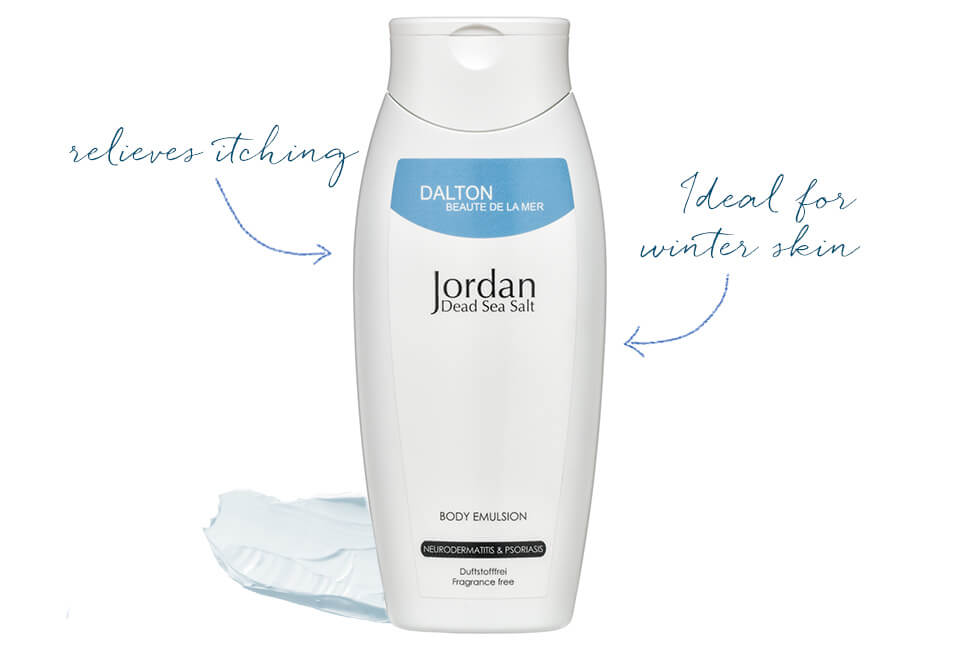 JORDAN DEAD SEA SALT Body Emulsion
For Skin Prone to Eczema, Psoriasis or Irritation
Fragrance-free body emulsion with original Dead Sea salt to relieve the symptoms of skin prone to eczema and psoriasis. The emulsion reduces itching associated with eczema and helps to rebuild a healthy skin barrier.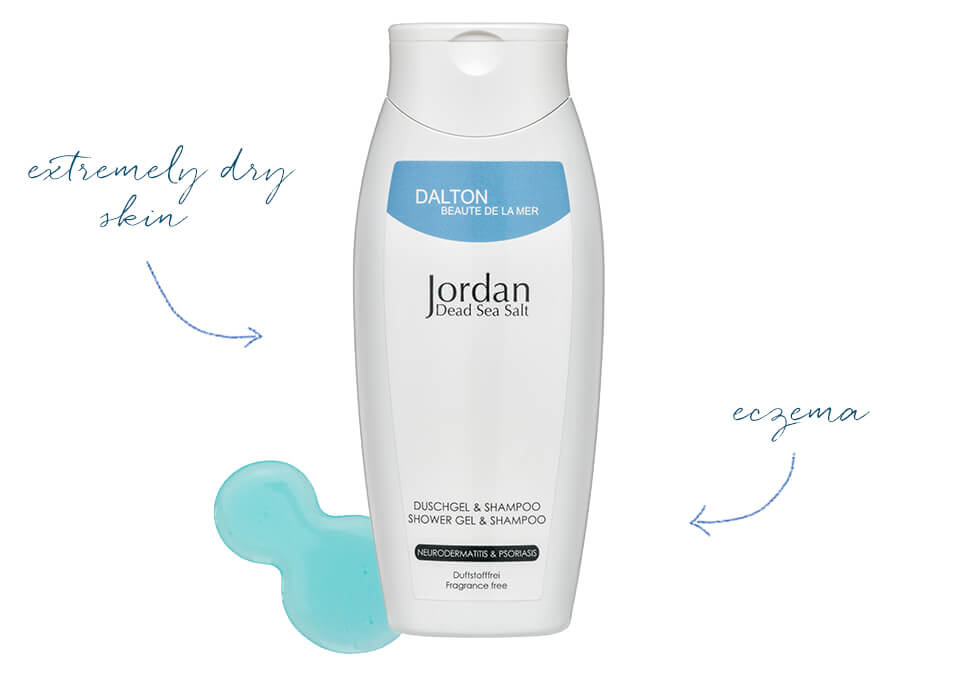 JORDAN DEAD SEA SALT Shower Gel & Shampoo with fragrance/fragrance-free
For Skin Prone to Eczema, Psoriasis or Irritation
Our mild 2 in 1 Shower Gel & Shampoo with original Dead Sea salt is suitable for daily hair and body care of skin prone to eczema and psoriasis. It also soothes symptoms of irritated skin.
Don't forget your sun protection!
Sun protection is an important aspect of body care. Every day, your body is exposed to UV rays that damage and age your skin. That is why you should always include sun protection in your daily body care routine.
SUN CARE
Body Products with UV Protection
---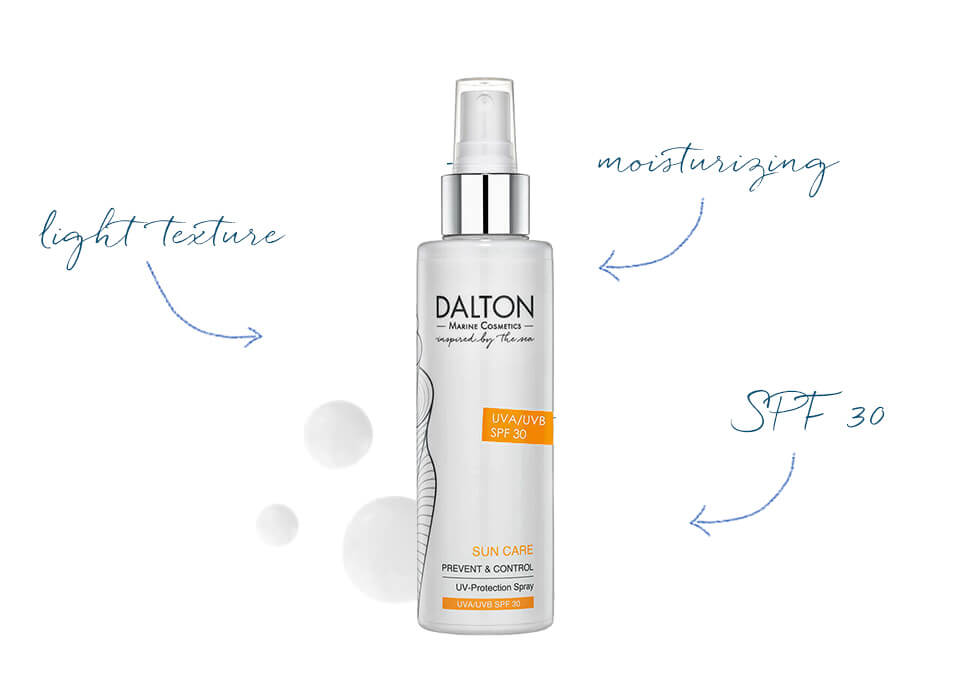 SUN CARE UV-Protection Spray SPF 30
Prevent and Treat Sun Damage
The Sun Protection Spray with SPF 30 is the lighter alternative to our Sun Cream. It comes in a convenient pump dispenser which makes it very easy to apply. The light texture is formulated with blue algae to protect the skin from free radicals and keep the cells safe and healthy. The spray delivers effective sun protection along with plenty of nourishing moisture.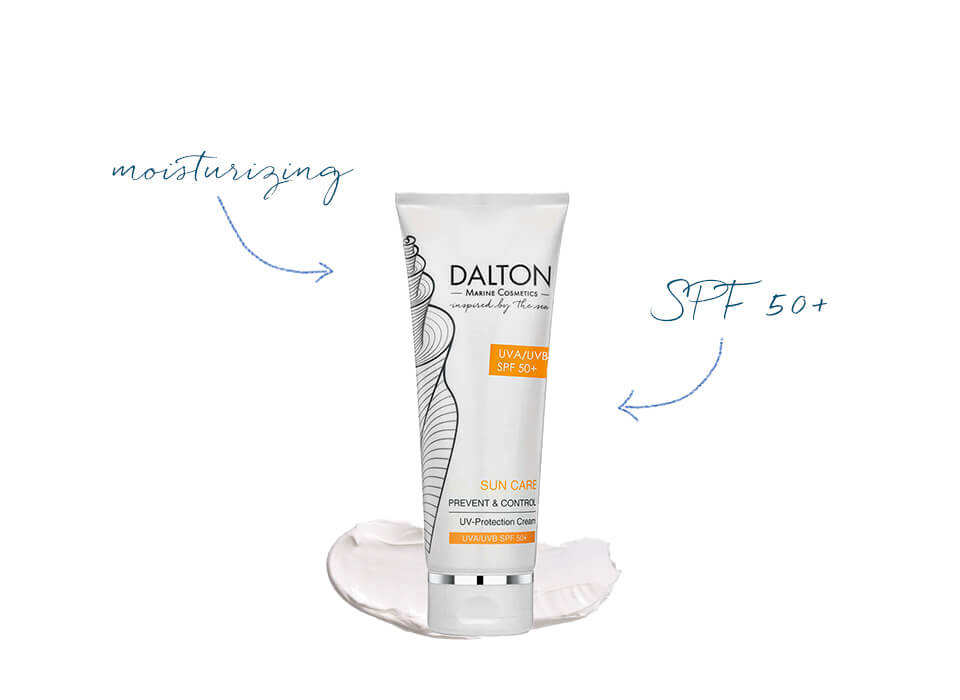 SUN CARE UV-Protection Cream SPF 50+
Prevent and Treat Sun Damage
Our Sun Cream is formulated with an intelligent UV filter system that offers a very high SPF of 50+. Just like the spray, the cream provides significant conditioning and moisturizing benefits in addition to excellent UV protection that guards the skin against sun-induced premature aging.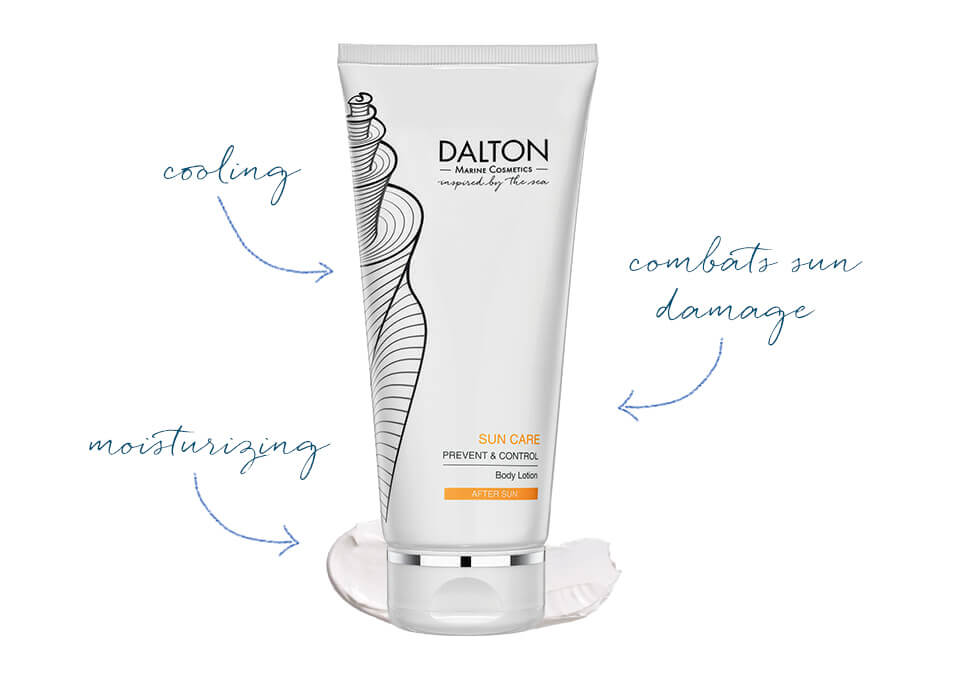 SUN CARE After Sun Body Lotion
Prevent and Treat Sun Damage
Our After Sun Body Lotion is the perfect remedy for overexposed and sun-damaged skin. It absorbs quickly and keeps the skin moisturized after spending time in the sun, with an additional cooling effect. Formulated with blue algae extract, a powerful antioxidant that promotes skin renewal and cell regeneration.