SUN CARE - Hydrating Sun Protection

THE DALTON SUN CARE COLLECTION WITH INNOVATIVE UV PROTECTION
Highly effective sun protection system with excellent skincare benefits for all skin types. Our cutting-edge SUN CARE line is able to combine innovative UV protection with effective moisturizing and anti-aging properties.
SUN CARE
Enjoy the Sun Safely
---
INNOVATIVE UV FILTER SYSTEM FOR OPTIMAL SUN PROTECTION
Our SUN CARE Prevent & Control collection is an innovative combination of intelligent sun protection with extra skincare benefits. Although the products offer powerful UV protection, they feel surprisingly light on the skin. DALTON SUN CARE contains an effective blend of filters to defend the skin against UVA and UVB radiation. UVB filters protect the skin from sunburn, while UVA filters help to prevent sun allergies and premature aging. Our premium chemical and physical filters create an invisible shield on the skin, without feeling too heavy or leaving an unsightly white residue.
Moreover, the DALTON SUN CARE products contain the regenerative and antioxidant power of spirulina algae. This natural ingredient infuses the skin with antioxidants like vitamin E and B12 and promotes cell renewal, for optimal protection against sun-induced premature aging.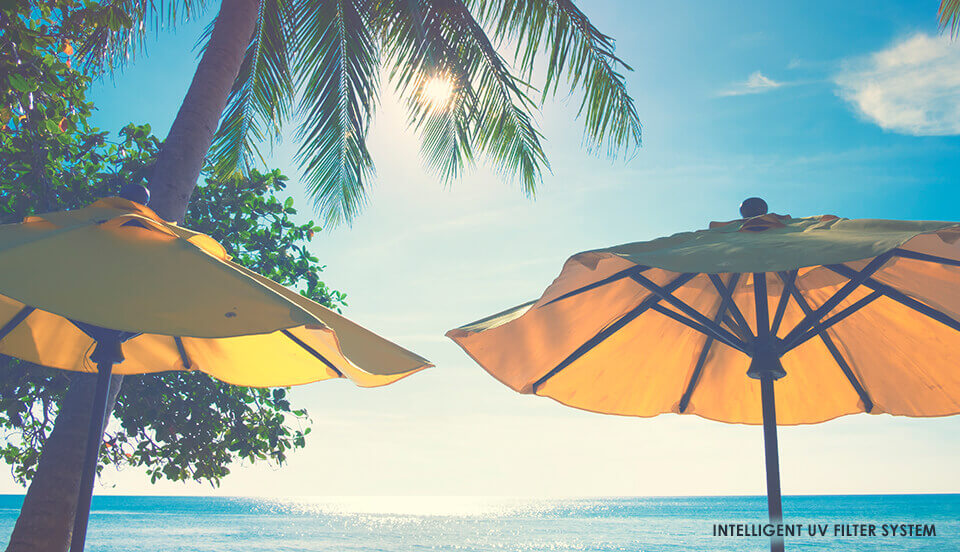 INNOVATIVE SUN PROTECTION FOR ALL SKIN TYPES
High-grade sunscreens like our SUN CARE products do not prevent tanning. The skin is well-protected and it just takes longer to develop a tan. This kind of tan is safer and lasts longer. Our sun products with sun protection factors (SPF) of 30 and 50+ are quickly absorbed and have a pleasant smell – like a summer day at the beach.  
The SUN CARE products can be combined with all other DALTON products, for optimal skincare and protection in the summer. Follow your skincare routine as usual, then apply the SUN CARE Spray or SUN CARE Cream for sun protection – ideal sun care for all skin types.