Dalton Skincare Concept
THE RIGHT PRODUCT FOR EVERY SKIN TYPE
The name DALTON stands for 40 years of experience in the field of marine cosmetics. We combine tradition and experience with the latest scientific knowledge and natural efficacy. Our extensive product range consists of exclusive anti-aging lines, cosmeceuticals and body care products as well as exclusive treatments for professional use. This offers the most appropriate solution for all skin types and problems.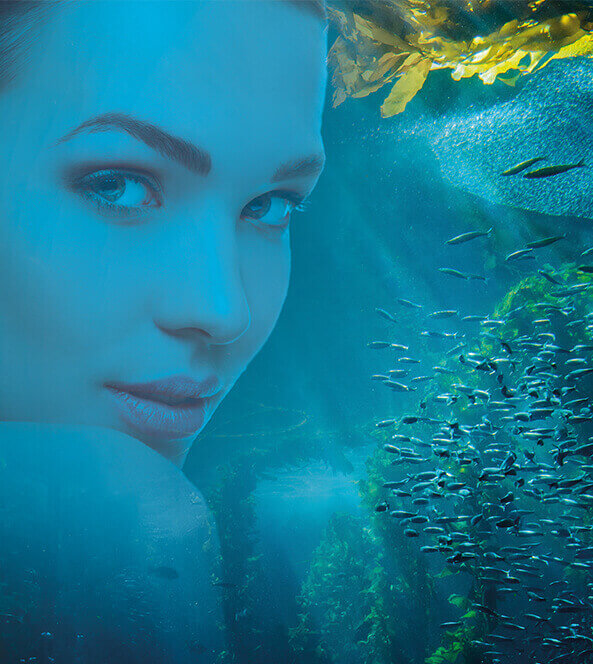 The Dalton Product Range
ANTI-AGING:
We offer anti-aging at its finest, on the basis of our exclusive Celumer Marine Extract, a composition consisting of sea water, oyster, algae, shell, plankton and caviar. This segment contains appropriate products with a proven anti-aging effect for every skin type. 
COSMECEUTICALS:
For every skin problem, we offer the most suitable solution. High tolerability, natural ingredients and numerous test studies with probands to prove the impressive maritime efficacy on your skin. 
UNIVERSAL PRODUCTS:
These products are true "all-rounders" and are suitable for all skin types. They can be combined with all DALTON collections, to complete your individual skincare routine. We offer a wide variety of universal care products in the segments Facial Cleansing, Face Care, Body Care and Hands & Feet.
SPECIAL IN-SALON TREATMENTS:
Individual treatments offer great well-being and moments of relaxation – for a skin that looks beautiful and relaxed just like after holidays at the sea. Enjoy individual advice and tailor-made treatments for your skin type. 
Further Useful Information on the Dalton Product Range
WHAT'S IN MY PRODUCT?
THE NATURAL BENEFITS OF THE SEA
In all of our products, we rely on marine ingredients with efficient skin penetration, like marine minerals, algae extracts or sea silt. Our unique Celumer Marine Extract is however exclusively found in our anti-aging products and can boast with impressive test results in that segment. In combination with especially selected compositions of ingredients, our textures meet the highest expectations while providing an optimum of skin tolerability.
WHAT SHOULD I USE? CREAM OR EMULSION?
Depending on your skin type (normal or dry skin), time of day (day or night), season (summer or winter) and climate (north/south, Mediterranean or tropical climate) you can alternate between the cream and the emulsion of a specific line as you like. The formulations are both identical with regards to their active ingredients, they differ only in the level of their moisture and lipid components. That is why the cream's texture is a bit richer and heavier, whilst the emulsion is the lighter alternative.
CAN I COMBINE PRODUCTS OF DIFFERENT PRODUCT LINES?
Due to the tolerability of our natural marine ingredients and the excellent properties of our marine minerals and the Celumer Marine Extract, all of the products from the DALTON product range can be combined with each other without restriction.
MY PERSONALIZED SKINCARE ROUTINE
What is the most appropriate skincare routine for every day? In which sequence should I use cleansing products, face masks or cream and emulsion? How often are ampoules, serums or concentrates used? And what are the complimentary steps to be carried out 1-2 times per week? Please click here for our step-by-step guide to your individual skincare routine.
MORE TIPS AND ADVICE
If you want to get specific information on our individual product lines, please click on DALTON COLLECTIONS. You are not sure which skin type you are? For a personal consultation on the most appropriate product for yourself, please use our Contact Form.
We are happy to help you!